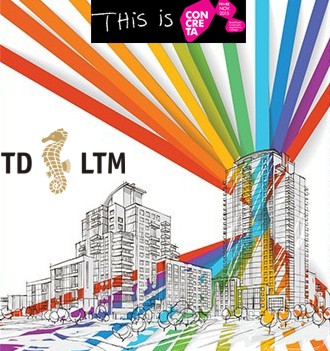 TD LTM will take part in the International Exhibition for the Construction Industry CONCRETA Expo 2015 to be held on November 19-22, 2015 in Porto.
CONCRETA Expo 2015 is the central event for demonstrating new technologies and solutions in Portugal. Attendees will see the latest achievements and developments in construction materials, as well as advanced technologies applied in the construction industry.
TD LTM is a long-standing company that provides a full-cycle production of fiber cement panels for facing facades of buildings. Production of high-quality and eco-friendly materials is our ticket to success.
TD LTM will present its products at the Porto exhibition center, booth No. A12, pavilion 4.
At our booth, we will show demonstration panels as follows: Cynop, Flamma, Cemboard, and Wind Shield. All our products are CE marked, which gives evidence of their highest quality.
For more information, please visit: http://www.concreta.exponor.pt/lista_expositores.aspx
We are looking forward to seeing you there!