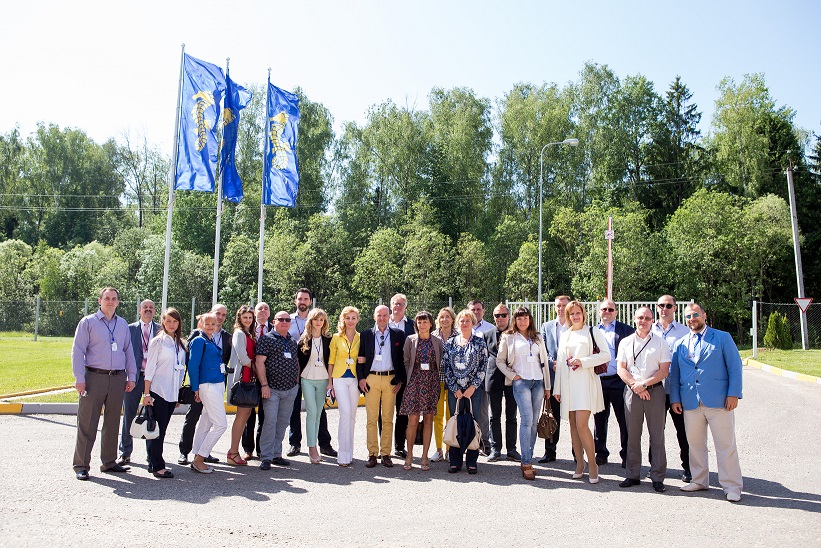 TD LTM, LLC has held a meeting with Russian and foreign partners interested in promotion of the company's products to the markets of various regions of Russia and countries of Europe.
This event united more than 30 representatives of various countries and cities, including Germany, Poland, France, Finland, Norway, Portugal, Saint Petersburg, Perm, Samara, Rostov, Ryazan and the Moscow Region.
The first day of the meeting started from the arrival of the delegation to the territory of the plant of TD LTM, LLC and a welcome speech of the company's Director General, Mr. Sergey Nikolaevich Zubkov. Next, a conducted tour of the plant took place, when the participants got themselves familiar with the process of production of fiber cement panels, starting from mixing of raw materials to packaging and shipment of finished products.
Employees of TD LTM, LLC delivered a presentation on the history of the plant, the advantages of used materials and the main fittings of fiber cement panels; besides, the business part of the program included open discussions, round tables and a master class on fastening of a fiber cement panel to the plant's building façade structure.
Representatives of Russian and foreign companies made reports on the possibilities of joint work, positioning in the market and implementation of the plans for 2016-2017.
In the end of the evening, the guests had dinner in an informal setting and casual negotiations.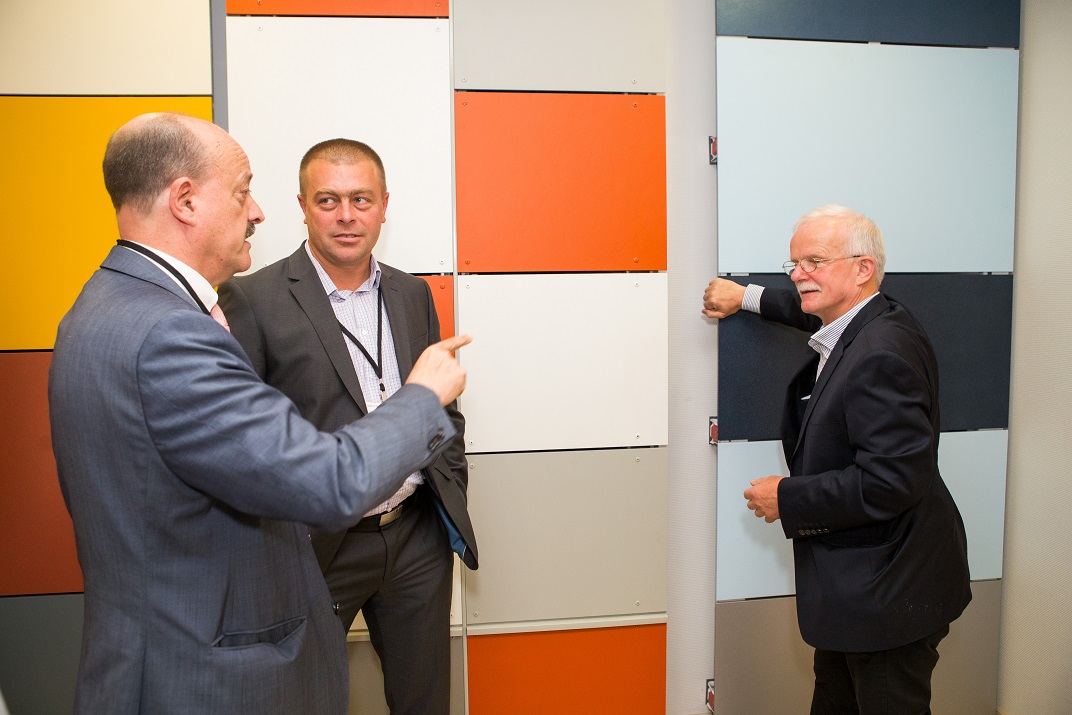 The second day of the meeting was not less intense. The partners came to the second plant of TD LTM, LLC, where fiber cement panels were coloured. The plant's experts told about the panel colouring technology and answered all the questions that interested the guests and that turned out to be plentiful. The meeting ended with a visit of the facility of the "Peredelkino Blizhnee" residential complex, and the guests were impressed by the large dimensions and architectural look of the facility's façade. During the two days of the meeting, the guests have got into the corporate spirit of TD LTM, LLC and discussed the relevant issues of mutually beneficial cooperation.
An event of such dimensions was the first one for TD LTM, LLC, and we are sure that much more guests from various countries will gather for the next meeting of our company.