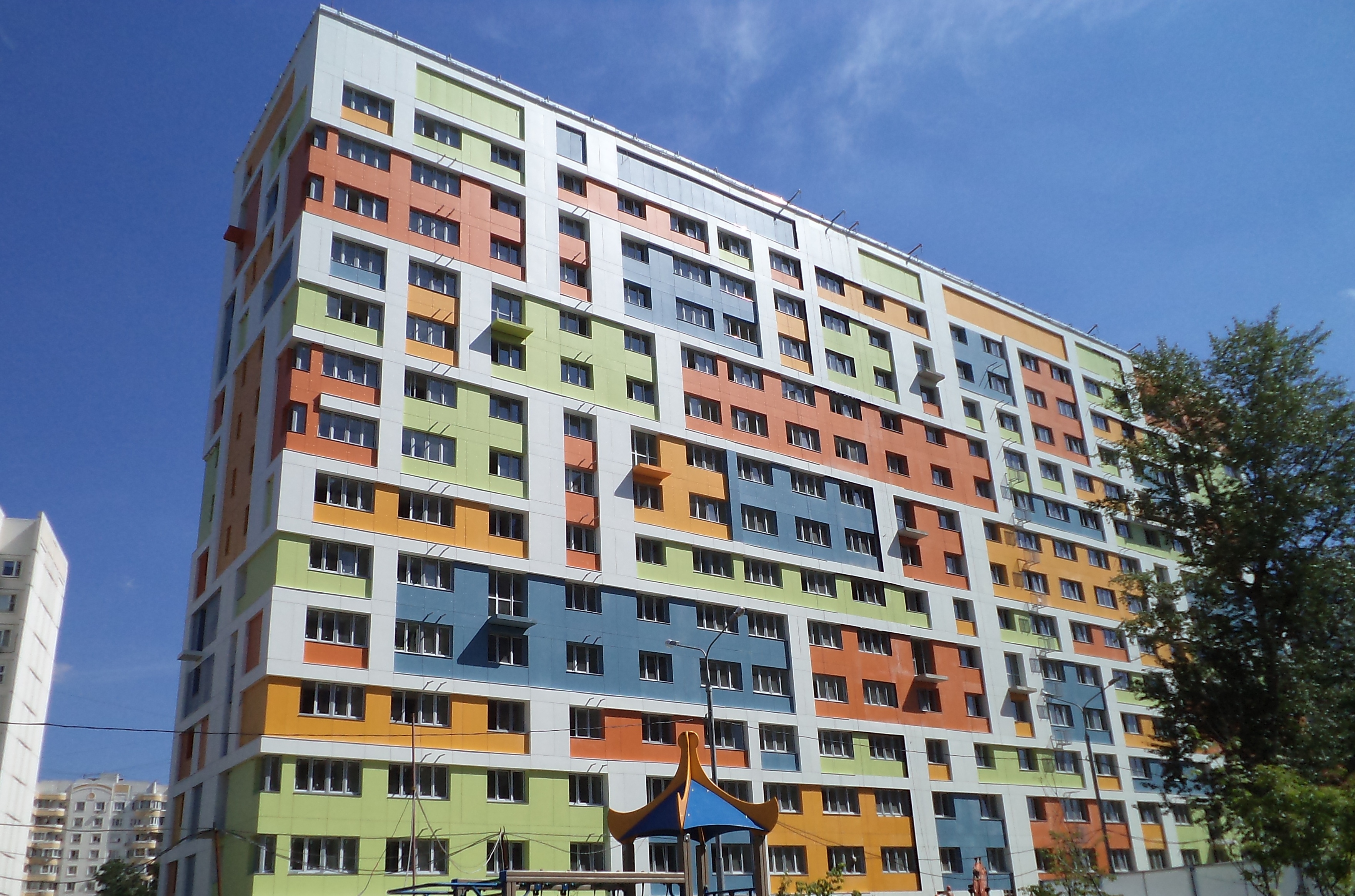 Nizhegorodskaya Street, estate 11b Residential Complex is a joint project developed by the Moscow Government and ROSNANO, and implemented by "Terra Auri".
Fourteen-storied three-unit building is erected on a 0.65 ha land plot, and the total developed area will exceed 17 thou. sq. m.
This residential complex was named a "Pilot House" – its construction involved about three dozen of the latest innovative technologies, which will significantly reduce the cost of operation of the building.
Able to withstand heavy loads composite reinforcement elements have been used in the construction of the dwelling house. The façade of the building features modern outlook with unique color patterns. Here the ventilated façade was made of LTM Trading House fiber cement plates with Cynop coating; the total plate-covered area amounted to 10,000 sq. m.
The use of LTM plates is absolutely justified as they are environmentally friendly, non-flammable, UV- and rot-resistant. LTM-plated ventilated façade creates an air spacer and ensures energy efficiency of Nizhegorodskaya Street residential complex.
The ground floor of the residential complex is planned for the servicing infrastructure – a drugstore, shops, day spa, a bank office, etc.
Landscaping of the surrounding area, an underground parking for 96 cars, and a guest parking for 20 cars – everything is done to make the residential complex maximally attractive and comfortable for living.